Wacker Neuson has extended its electric range of off-highway vehicles with a world premier. Unveiled to the world, the EZ26e mini-excavator is currently still in the development phase while a lighter mini-excavator the EZ17e and DW15e wheel dumper both made their Bauma debuts this week.
All three machines joined the range of electric models produced by the OEM on its 'electric boulevard' on stand at the Messe Munchen-based trade show in Germany.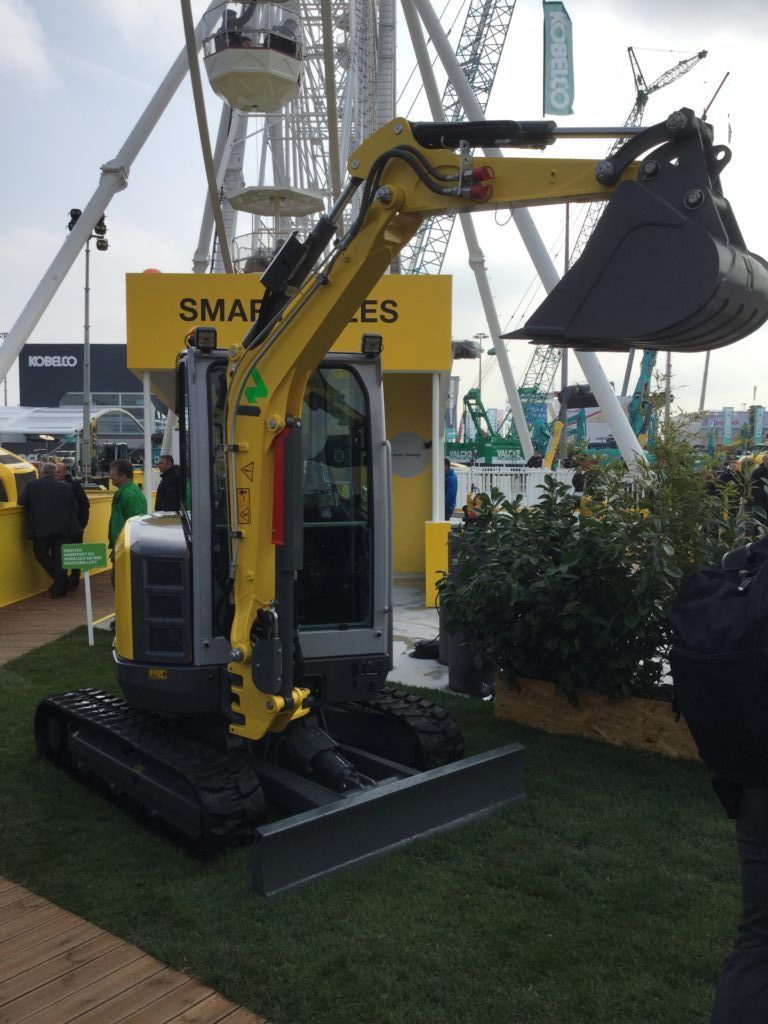 Intended to provide zero-emission working for the 2.6-ton class, the EZ26e is an electric version of the original diesel-powered EZ26 and similarly to the lighter EZ17e maintains the zero-tail swing of the standard version.
Wacker Neuson product manager for excavator development Klaus Allerstorfer, said, "What is so especially remarkable about this vehicle is that we were able to put 25kW battery hours of capacity in the existing space of the diesel-powered EZ17 and we could stay with the zero tail concept. This is a big leap forward also for the rental businesses, who like the zero tail swing concept evolutions. We offer the same performance for the customer, as we have made some tweaks to the hydraulic system to make it even more efficient than it is on the diesel-version."
Unlike the heavier EZ26e, the EZ17e is ready to go into series production, offering a new 7in display to operators, while the machine's battery is capable of charging from 110V up to 400V.
Speaking to iVT, Allerstorfer said, "It's battery management system is a very intelligent one that is adaptable as to when you plug it in, so for example it can be plugged in while you are doing stationary work.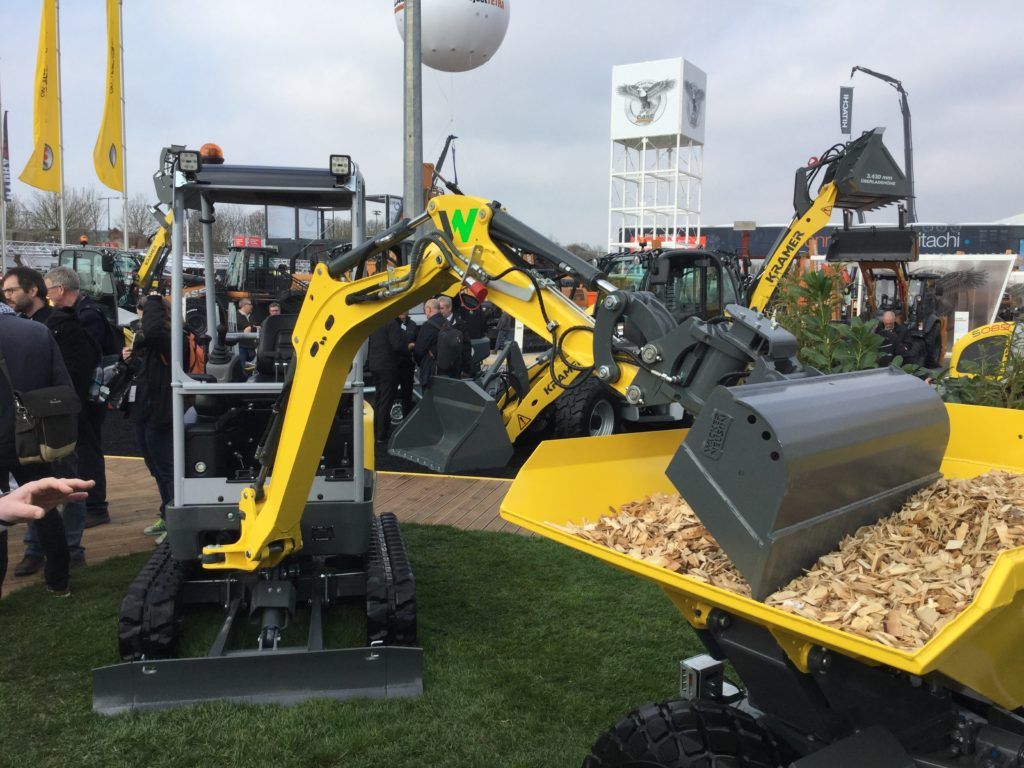 "You can also work while you are plugged in to the electrical grid, which gives you even more probability to work a full or second working day and this is standard across all our zero-emission products – a full working day in hard application is possible on one battery.
"It will be launched toward the later part of this year, we will see the first machines on the market arriving first in Central Europe in autumn 2019 but then also across all of our other regions early 2020."
The DW15e wheel dumper was introduced earlier this year and incorporates an all-wheel drivetrain as well as a lead-acid battery – offering operators the similar performance as the diesel-equivalent.
WIth a payload of up to 1.5-metric tons, the machine is equipped with an electric motor for the drive system and another for the hydraulics to minimize energy consumption.
Allerstorfer added, "When braking or driving downhill, the electric motor acts as a generator and feeds back the energy into the battery. With additional electric torque available separate to the drivetrain you have a very nice easy to drive machine and is a perfect fit to the line-up of our electric vehicles."