Chinese construction vehicle OEM Liu Gong has announced that it will launch six new off-highway machines at Bauma 2019, including a purpose-built demolition excavator, several wheel loaders and a motor grader.
Also being launched at the event is a new electric LiuGong forklift and two new dozers from its subsidiary Dressta.
In total, the manufacturer will have a 20-model line-up on display at the event, which takes place in Munich, Germany, on April 8-14.
THE ALL NEW 909 ECR COMPACT RADIUS EXCAVATOR
Designed in close co-operation with UK plant hire customers to fill a gap in the rapidly growing rental market, the company's 909 ECR compact radius excavator (top) has an operating weight of 8.9 metric tons and provides 44kW (59hp), along with a maximum digging reach of 6.8m. The 909 ECR is a highly versatile tool carrier enabling it to use a wide variety of attachments.
NEW 950 DEMOLITION EXCAVATOR
LiuGong's new 950 demolition excavator was built with the assistance of Kocurek UK, which specializes in excavator front end equipment and base machine modifications. This has given the 64,320kg vehicle improved stability and an extra-strong 30m boom. Attachments can be changed from standard to high-reach equipment in under half an hour. A toughened, extended front screen gives unsurpassed upward vision for the operator.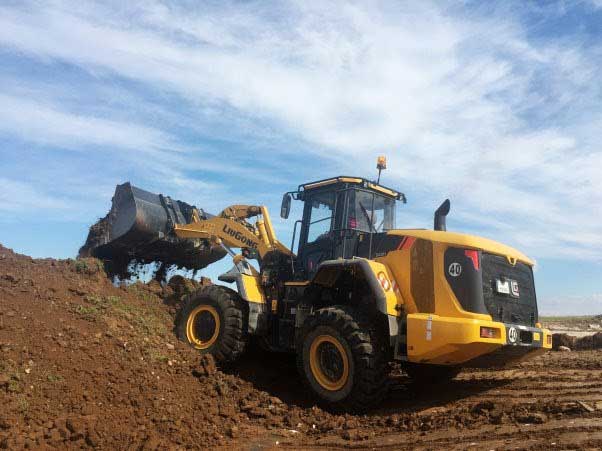 NEW 848H WHEEL LOADER WITH ERGO TRANSMISSION
Versatility is a key demand for customers operating in waste and recycling applications. The 848H with new Ergo transmission delivers multi-tool flexibility with maximum power, minimum emissions and a safe and comfortable operator environment. A 5-speed transmission includes a lock-up clutch torque converter as standard. The 15,500kg machine is powered by a Stage IV Cummins QSB6.7 engine to offer maximum output of 129kW (173hp).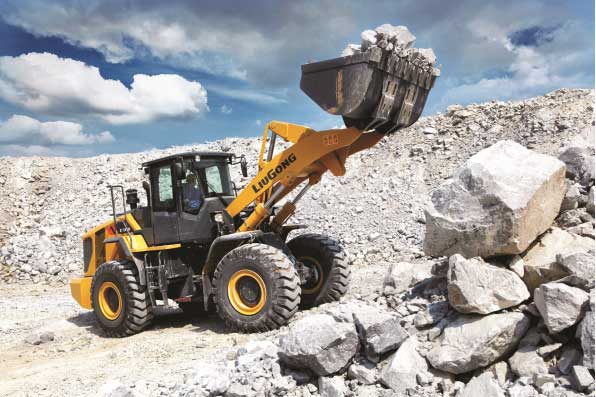 NEW Stage V 856H WHEEL LOADER
In contrast, a new Stage V engine has been introduced to the 856H wheel loader, aimed at customers in material handling and aggregate preparation. With the New 856H, LiuGong has delivered an emissions-compliant machine which moves more, for less. Carrying and V-cycle speeds are consistently high. An ergonomically designed joystick and silicone oil shock absorbers improve ride quality over rough terrain, helping to further enhance operator comfort and productivity.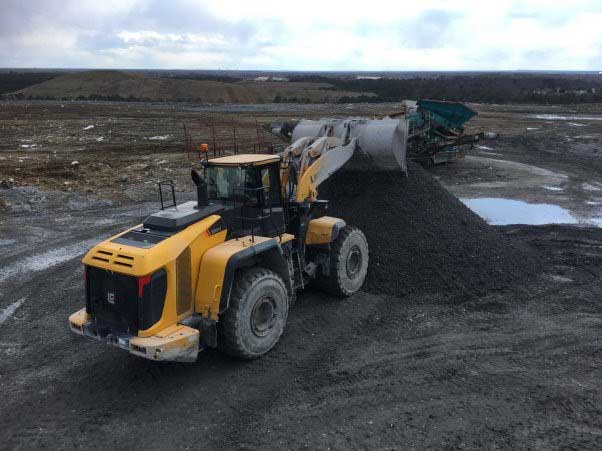 NEW 890H WHEEL LOADER FOR THE EUROPEAN MARKET
The 890H's Cummins Stage IV engine is designed to develop more power at low speed, maximizing torque output. The power shift transmission and advanced load sensing hydraulics combine to deliver superior breakout force with speed and agility. Efficiency is improved further by the Intelligent Power Cut Off function, which improves braking and supports the hydraulics in reducing fuel consumption.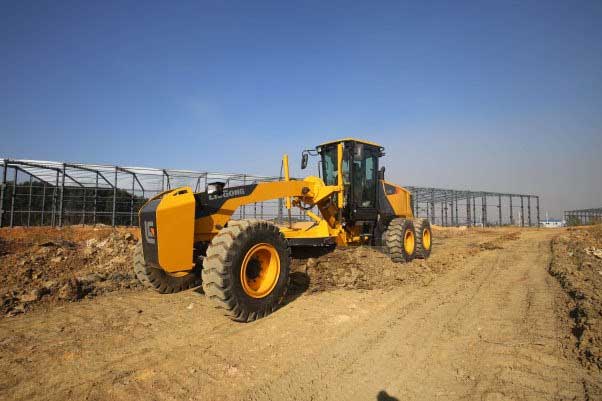 NEW 4180D MOTOR GRADER
The new 4180D motor grader is a completely new machine. The UK-based industrial design team worked in close cooperation with customers and operators to rethink the traditional grader. The resulting machine boasts best-in-class 324° panoramic visibility owing to a unique five-post cab with a single C-pillar, a completely new cab interior that sets the benchmark for comfort and efficiency.
NEW 2016A-T ELECTRIC FORKLIFT
LiuGong's new 2016A-T forklift, uses advanced electrics to create the benchmark for efficiency and performance. Access for routine maintenance has also been improved via a 90° opening hood, which saves the operator valuable time. The powertrain has reliability "built in" through the use of high quality, proven components.
NEW DRESSTA STAGE V TD-15 DOZER
Dreesta's 20,760kg, 159kW (213hp) TD-15 is a completely new machine which benefits from a Stage V-compliant powertrain and has been designed to offer maximum versatility through the widest choice of frame structures and blades. New load-sensing steering provides more precise blade and ripper control and reduces fuel consumption up to 10%. The TD-15 also benefits from a new cab design which greatly improves operator comfort, safety and visibility, with 30% more glass and the inclusion of rearview cameras.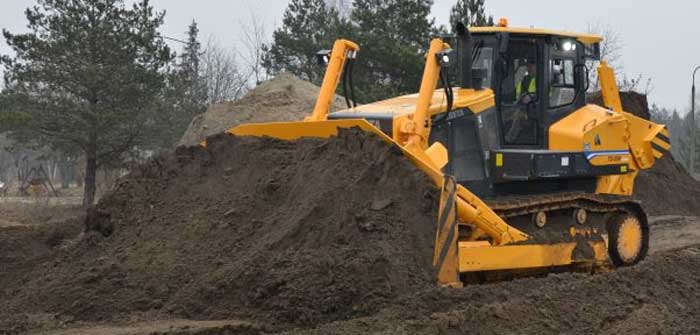 NEW TD-25 DOZER
Dressta's larger 41,250kg, 246kb (330hp) TD-25 has a new bogie undercarriage design, which delivers improved operator comfort, especially on extreme rocky application, while still giving best-in-class drawbar pull and productivity. The operator environment has been radically improved within the pressurized cab. Both new TD-15 and TD-25 crawler dozers were designed by the UK-based industrial design team, which conducted exhaustive customer research into the operator's world before designing these new machines.