Link Manufacturing has added the industry's first ultra-high-capacity air suspension to its range of products for the off-highway markets.
Engineered to be used in multi-axle configurations, the 105K Triton Tri-Drive enables the load-bearing capabilities of machines on existing OEM vehicle platforms.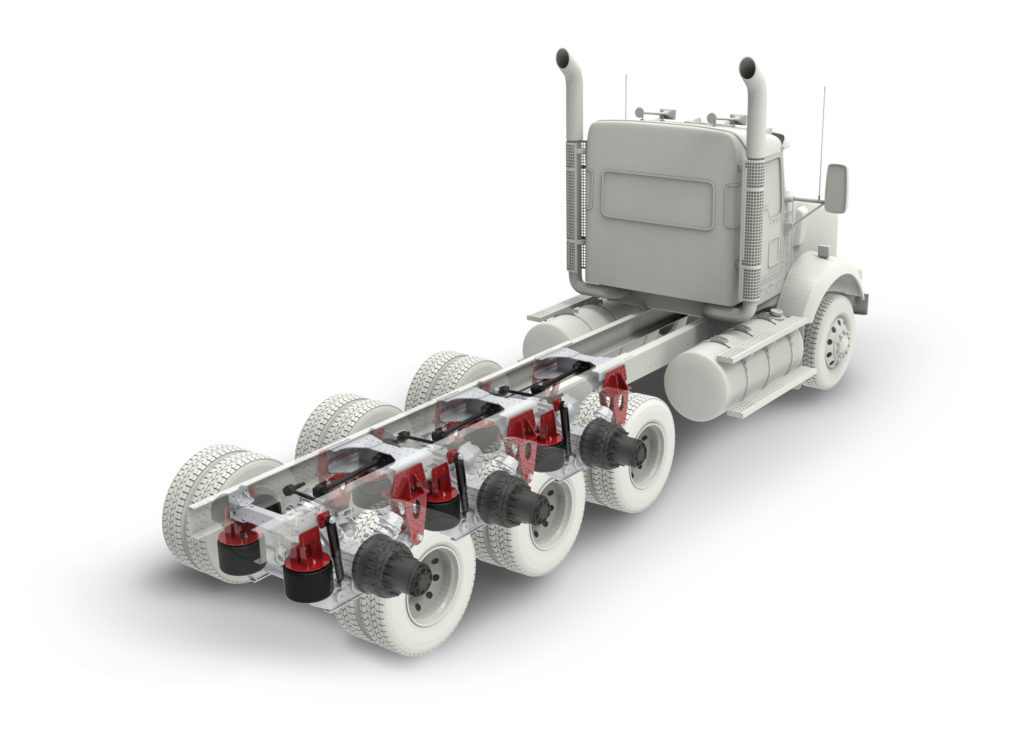 The new suspension is suitable for a variety of applications and vehicle load capacities, including 35K single-drive, 70K dual-drive and 105K tri-drive configurations.
"Using our new Triton Tri-Drive Air Suspensions, OEMs will now have higher-capacity equipment to offer, giving them access to off-highway mining, quarry and logging markets they may not currently serve," said Bill Ott, vice president of engineering for Link Manufacturing. "Our line of Air Link Suspensions have been 100% off-highway-rated for 25 years, giving us decades of practical engineering experience in that market space. The Triton Air Suspension is the byproduct of that experience.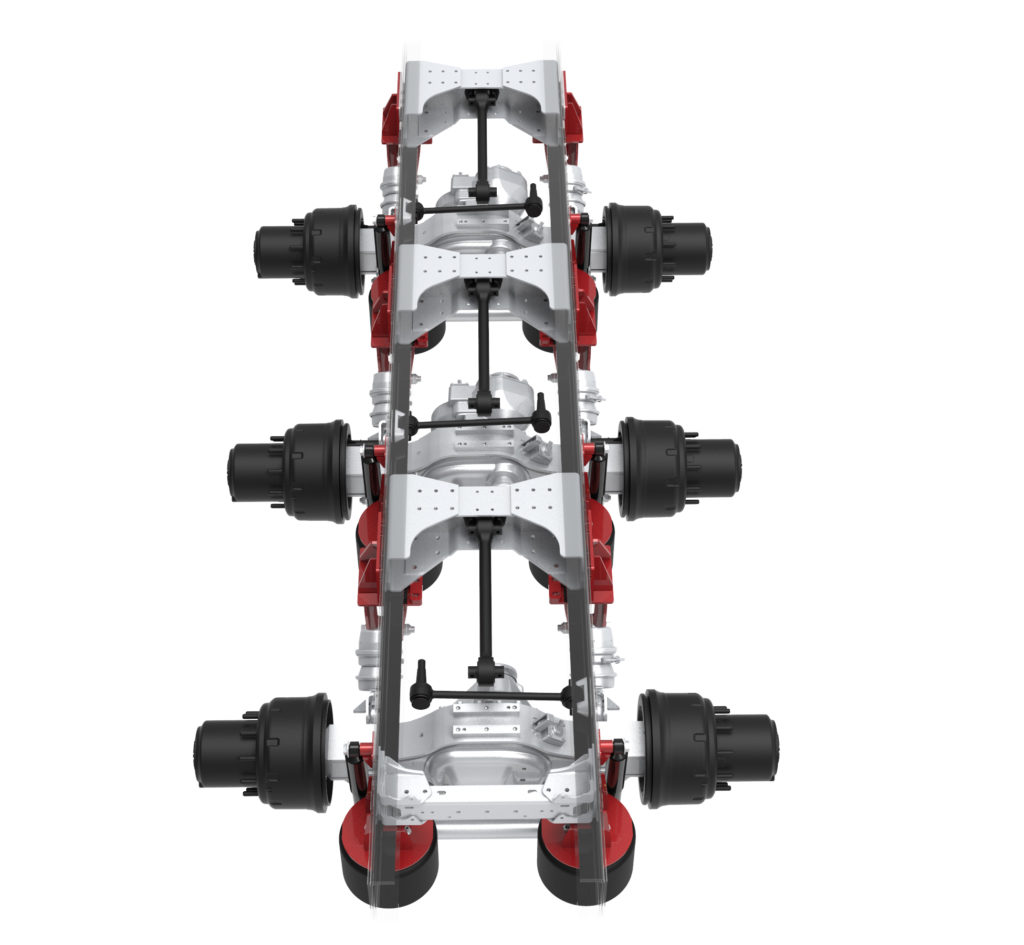 "Drivers will also be able to traverse uneven off-highway topography much more swiftly, which means more loads hauled in each work cycle,"
The system can be installed quickly and simply, featuring extra-wide weight-bearing brackets that provide yaw stability and balanced handling. Ride quality is also enhanced by high-mounted air springs and under-slung spring saddles, which allow a variation of 8 inches difference in articulation to minimize roll.
"For the end user, this suspension will improve the laden and unladen ride quality for the driver and the lifespan of the vehicle it serves," said Neil Mardell, manager for defence programs and heavy vocational products at Link Manufacturing. "With Triton, users will enjoy the load-bearing capacity and roll stability of traditional steel spring suspensions, without the bone-jarring ride."