HBM Prenscia, which provides technology and engineering software products and services to improve vehicle reliability, durability, and performance, believes it has the tools to help deliver the next generation of highly automated and unmanned construction, mining, agricultural, industrial and off-highway vehicles.
What will HBM exhibit at iVT Expo?
HBM Prenscia will showcase its wide range of tools for transforming data into decisions. Our ReliaSoft tools deliver a wide range of reliability and related modeling and analysis techniques, such as warranty data analysis, life data analysis, accelerated life testing, reliability block diagrams and FMEAs. Broadly applied across a range of ground vehicle applications, ReliaSoft offers the tools you need to ensure the safety, reliability and maintainability of your products and designs. We will also feature nCode software for understanding product performance, accelerating product development, and improving design.
How is data analysis during vehicle development changing?
Over the last 10 years, the number of onboard sensors and electronics in ground vehicles has increased dramatically. Modern cars contain more and more data that both the manufacturer and the end user could benefit from. Advanced driver assistance systems (ADAS) are essential for developing the autonomous vehicle concept. They cooperate with the various components of the regular on-board equipment to make driving safe and comfortable. Test data coming from a vehicle equipped with ADAS is about 100 times as large compared to a traditional vehicle. There is a need to validate the sophisticated electronics that are being used on vehicles, including the driver assistance features.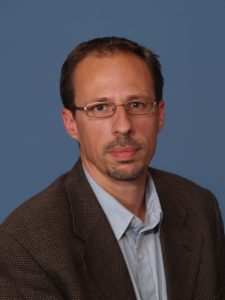 An even more obvious case is the validation of autonomous vehicles. Test engineers are no longer processing data coming from analog sensors only, but increasingly a mixture of various data types, including low-cost digital data from communication busses. Digital data from the vehicle network can be used for applications such as the validation of self-driving vehicles, the assessment of the level of eco driving (to claim a CO2 ratings reduction) or for reliability analyses such as adaptive maintenance based on usage severity. In terms of analyses, bus data typically requires lightning-fast analysis with signal cleaning, compression (to reduce volume), data reduction (histograms and stats) and inferential sensing (calculated channels).
What do you hope visitors will discover about HBM Prenscia at iVT Expo?
We aim to deliver reliability and durability analysis tools that enable engineers to efficiently transform data into decisions. Attendees can expect to discover our wide range of reliability tools that increase efficiency while assuring the reliability, safety and quality of their products and designs.
Jon Aldred is VP of product management at HBM Prenscia, which will be exhibiting at iVT Expo, February 13-14, 2019, in Cologne, Germany. Click here to register for your free entry badge.