Engineering research firm, AVL, which recently presented an innovative electric tractor chassis, shares its insights about the industrial vehicle industry and how it plans to tackle the challenges ahead
What will AVL exhibit at iVT Expo?
We will present the results of our R&D projects in the off-road business field – as a highlight, we will show our new and innovative approach for a battery electric tractor/utility vehicle. This vehicle demonstrates AVL's capabilities in powertrain and vehicle engineering. Furthermore, key insights of other R&D programs and the latest development trends will be presented, such as a cost-effective CVT for applications below 100kW.
What is AVL's experience in the industrial vehicle industry, to date?
AVL is an independent engineering solution provider. For decades, we have been working with major OEMs and key suppliers within the off-road industry from all over the globe.
We are supporting our customers in all the phases of the product development process, starting from first market studies until start of production (SOP). From diesel engines to electric drives, from alternative fuels to control software, from transmissions to batteries, we have been working in partnership with these companies.
At AVL, we have established a complete e-mobility development chain and we make use of synergies between different industries. We are able to provide off-road application knowledge combined with our strong technical expertise from our dedicated departments (e.g. batteries, power electronics and e-motors, etc). In recent years, we have been able to develop complete off-road vehicles from concept to SOP.
What are the key opportunities offered by applying electric and hybrid technology to the industrial vehicle sector?
We have a broad service portfolio for electrification and hybridisation and have successfully accomplished several electrification projects. Our key focus areas lie within the concept development of battery electric drive line systems for small and compact construction equipment. In this segment, we are seeing high market demand and real added value for our customers.
For larger vehicles with higher power demand, we are working on diesel-electric & hybrid systems in order to increase machine efficiency and productivity. We are especially focusing on system architecture including hard- and software. In addition to system engineering activities in off-road applications, we also have a broad service portfolio for component development, from state of the art e-drive systems and complete battery systems to software development on component and vehicle level and conventional ICE development. Besides development capabilities, AVL also offers testing services for electrified off-highway systems and components.
What are some of the common mistakes or misconceptions about applying E&H technology to the agricultural sector, in particular?
Electrification is a trend, not only in automotive, as well as truck & bus applications, but also for construction machinery and agricultural applications, although, the main targets and drivers for electrification and hybridization are different. While in the on-road world, electrification is mainly driven by legislation and emission regulations, the main motivation for implementation of e-drives into off-road vehicles is to increase productivity. Zero emission operation in city centers is an important topic for on- and off-road applications. Electrification is seen as the enabler for advanced automation and autonomy and for implementation of highly industrialized production and process chains. Additionally, indoor operations for certain use cases (e.g. indoor excavating, barn work) requires pure electric powertrain concepts. In addition, another motivation for electrification in agricultural applications is the idea of 'green farming'. Therefore, a detailed use case definition at the beginning of the electrification process is essential for applying E&H tech to the agricultural sector.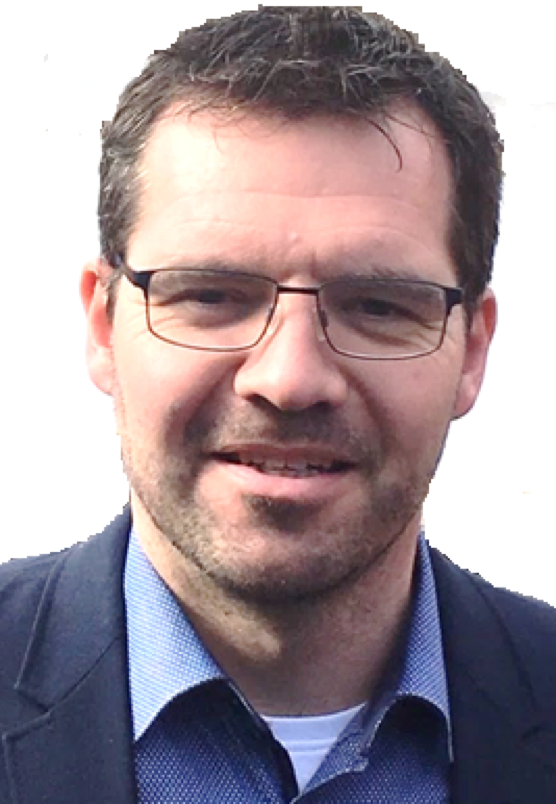 What challenges still remain?
As already stated, the main driver for electrification in off-road applications is to increase productivity. This is not only true for precise control possibilities of e-drive systems, but also for reliability and operating time of the machinery. Agricultural machines need to be available for operation continuously for long durations. The increase of operating time of pure electric machines to meet these requirements – together with an attractive price for the end customer – is definitely one of the main challenges in regard to E&H tech within the agricultural sector. The implementation of possibilities for opportunity charging in the work process to increase the operating time, similar to city bus applications, could be one possible solution.
When it comes to environmental conditions, the second major challenge represents electrification in off-road applications. Machinery has to cope with a harsh environment and is exposed to dust and rockfall. In addition, requirements regarding vibration and shock absorbing are high. Therefore, the integration of electric components to the vehicles operated in off-road applications is challenging, but manageable, as AVL has proven.
How important is testing?
As the system complexity of electric vehicles can be very high, especially for hybrid systems, testing is a very important task. In addition, the industry is not used to the new powertrain systems and new testing methods and validation plans have to be developed. One important testbed for E&H machines is the so-called E-integration testbed. It represents a test environment where the complete powertrain including the electrical system can be integrated and tested. Furthermore, AVL is applying model-based testing on all available test environments. Starting from hardware-in-the-loop testbeds to component and powertrain testbeds, simulation models are replacing the missing hardware parts of the vehicle. This helps engineers in evaluating the impact of his/her development on a vehicle level.
Ronald Kruth is business field leader (off-road), at AVL Commercial Driveline & Tractor Engineering GmbH, which will be exhibiting at iVT Expo, February 13-14, 2019, in Cologne, Germany. Click here to register for your free entry badge.