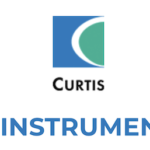 Website Curtis Instruments
Hardware Engineering Lead
Location: UK Engineering Center, North East England
Hardware Engineering Lead
Do you enjoy creating and working with products that enhance the drive-ability of electric vehicles?
Curtis Instruments UK, Ltd is currently recruiting for a Hardware Engineering Lead for its UK Engineering Center (UKEC), located in the North East of England.
The Hardware Engineering Lead is actively involved in creating and leading a team of hardware engineers within the Curtis UK Engineering Center (UKEC) for the design, analysis, implementation and test of power electronic architectures and systems for electric vehicle traction, steering, and auxiliary function motor controllers. Independently design, prototype, test, and debug motor controllers.
In addition, your responsibilities will include:
Ensure power electronics developed by UKEC meet customer and regulatory requirements,
Ensure that all design and implementation follows the defined development cycle (V-model),
Ensure hardware requirements are captured and verified against.
Work with embedded software design teams to optimize control logic and microprocessor circuit implementations.
Define methods, operations and sequences for qualification testing of components, assemblies and products.Establish and document engineering procedures.
We are interested in hearing from you if you possess the following :
Masters' degree or equivalent, and 10 plus years' experience in power electronics design.
Experience with leading a power electronics design team.
Experience with direct customer interfacing and successfully delivering customer projects.
Experience with design of high current motor controllers or equivalent technologies.
Ability to work independently or with others on significant and unique issues vital to the company's success.
Exercise independent judgment in methods and techniques.
Demonstrated ability to develop novel designs to meet project costs, performance and schedules.
Demonstrated knowledge of good engineering practice.
Demonstrated knowledge of ESD principles and practices.
Demonstrated knowledge of PCB layout and schematic capture tools.
Demonstrated knowledge of circuit analysis, simulation and design of experiments.
Excellent interpersonal skills, including mentoring capabilities.
Effective verbal and written communication skills.
To learn more about Curtis, please visit our website at www.curtisinst.com
Please send your CV to UKECrecruitment@curtisinst.com. We look forward to hearing from you.