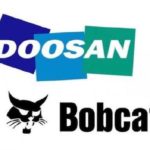 Website Doosan Bobcat
Job information
To create and maintain engineered designs of assigned products, systems or components in order to be competitive in function, manufacturability and marketability.
Role and responsibilities
Electric vehicle:
Work cross-functionally across mechanical, electrical, and embedded system teams to understand and develop components for compact electrical construction vehicles.
Collaborate closely with suppliers to develop and procure advanced chemistry battery systems, electric motors and system controls.
Understand and develop testing to ensure compliance of international standards and regulations for electrical earth moving machinery.
Direct tests and analyze results of prototype electric vehicles to optimize the design in preparation for production.
Research and development:
Develop and maintain a requirements document that specifies the deliverables required for new functionality of specified Bobcat vehicle
Evaluate new technology or procedures that enable specific new functions of compact construction equipment.
Acquire new hardware and software to develop pilot or concept demonstrators.
Support 3rd party developers partnered with Doosan Bobcat company in technology development
Participate and assist in planning of product specifications, timelines, resource requirements to develop new technologies.
Report results and progress with other departmental functions to provide recommendations for select technologies that may fit current technology roadmaps and identified customer needs.
Requirements:
Education: Bachelor's degree in electrical, agricultural, or mechanical engineering
Experience: 2-10 years
Excellent written and verbal communication
Knowledge of electrical systems and battery systems development
Knowledge of electric motor control and electrical vehicle development
Travel < 10%